In The News
November 18, 2017

Mark Milsome, a camera operator that worked on 24: Live Another Day, died in an accident while filming a stunt for BBC's The Forgiving Earth.
November 1, 2017

A 24 anthology pilot from Howard Gordon and Jeremy Doner, reportedly centered around a female prosecutor, has received a script commitment from 20th Century Fox Television.
October 19, 2017

Character actor Brent Briscoe, who appeared as Doug in season 4 of 24, has passed away at the age of 56.
August 8, 2017

Producers Howard Gordon, Brian Grazer, and Joel Surnow are in early talks to produce an anthology-based 24 series for Fox.
June 7, 2017

After delaying the decision for almost a month, Fox announces that 24: Legacy has been canceled.
May 14, 2017

Film and television actor Powers Boothe, who portrayed Noah Daniels in Season 6 and Redemption, has passed away at the age of 68.
Featured Article
Sean Callery (born 1964) is an American film and television composer. He is best known as the composer for 24, for which he won three Emmy Awards. In addition to the main series, Callery scored the spin-off series 24: Legacy, the TV movie 24: Redemption, as well as 24: The Game. His current projects include the television series Elementary and Designated Survivor. Read on...
Recently featured: Cordilla virus attacks, "Day 2: 2:00am-3:00am", Tony Almeida on Day 4,
Please submit nominations for our next featured article here.
Featured Poll
What did you think of the 24: Legacy finale?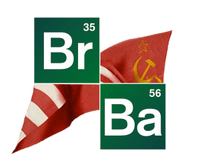 On This Day
1969: Tony Curran is born.

2006: 24: Nightfall - Issue 2 is published.

2013: "Day 1: 8:00pm-9:00pm" of the Indian 24 remake airs on Colors.

2016:
62nd day of filming on
24: Legacy
.
Featured Quote
Ira Gaines: Well let me tell you Dan, you're either dead, or you're not dead. There's no such thing as "sorta dead". Here, let me show you. (He shoots Dan dead)
Ad blocker interference detected!
Wikia is a free-to-use site that makes money from advertising. We have a modified experience for viewers using ad blockers

Wikia is not accessible if you've made further modifications. Remove the custom ad blocker rule(s) and the page will load as expected.